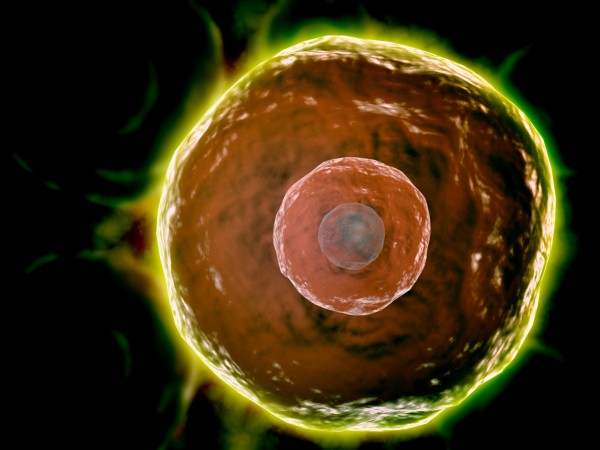 | | |
| --- | --- |
| Target Species: | Human |
| Antigen: | CD4 |
| Field of Interest: | Immunophenotyping |
| Clone: | MEM-115 |
| Regulatory Status: | RUO |
| Alternative Name: | Leu3a, T4 |
| Application: | Flow cytometry, Functional assays, Immunoprecipitation |
| Format/Fluorochrome: | Azide Free |
| Species of Origin: | Mouse |
| Clonality: | monoclonal |
| Isotype: | IgG2a |
| Product number: | CD005302 |
For Research Use Only
HLDA Workshop HLDA V—WS Code T T-CD04.09 Concentration Unit mg/mL Concentration 1...
more
CyFlow™ CD4 Azide Free
| | |
| --- | --- |
| HLDA Workshop | HLDA V—WS Code T T-CD04.09 |
| Concentration Unit | mg/mL |
| Concentration | 1 |
| Quantity | 0.1 mg |
| Immunogen | Human thymocytes and T lymphocytes |
| Specifity | The mouse monoclonal antibody MEM-115 recognizes an epitope in the D1 domain of CD4 antigen, a 55 kDa transmebrane glycoprotein expressed on a subset of T lymphocytes ("helper" T cells) and also on monocytes, tissue macrophages and granulocytes. It is negative in Western blotting even with non-reduced samples of cell lysates. |
| Background Information | CD4 (T4) is a single chain transmembrane glycoprotein and belongs to immunoglobulin supergene family. In extracellular region there are 4 immunoglobulin-like domains (1 Ig-like V-type and 3 Ig-like C2-type). Transmembrane region forms 25 aa, cytoplasmic tail consists of 38 aa. Domains 1,2 and 4 are stabilized by disulfide bonds. The intracellular domain of CD4 is associated with p56Lck, a Src-like protein tyrosine kinase. It was described that CD4 segregates into specific detergent-resistant T-cell membrane microdomains. Extracellular ligands: MHC class II molecules (binds to CDR2-like region in CD4 domain 1); HIV envelope protein gp120 (binds to CDR2-like region in CD4 domain 1); IL-16 (binds to CD4 domain 3), Human seminal plasma glycoprotein gp17 (binds to CD4 domain 1), L-selectin . Intracellular ligands: p56LckCD4 is a co-receptor involved in immune response (co-receptor activity in binding to MHC class II molecules) and HIV infection (human immunodeficiency virus; CD4 is primary receptor for HIV-1 surface glycoprotein gp120). CD4 regulates T-cell activation, T/B-cell adhesion, T-cell diferentiation, T-cell selection and signal transduction. Defects in antigen presentation (MHC class II) cause dysfunction of CD4+ T-cells and their almost complete absence in patients blood, tissue and organs (SCID immunodeficiency). |
| Storage Buffer | The reagent is provided in azide-free phosphate buffered saline (PBS) solution, pH ≈7.4; 0.2 µm filter sterilized. |
| Storage | Avoid prolonged exposure to light. Store in the dark at 2-8°C. Do not freeze. |
| Stability | Do not use after expiration date stamped on vial label. |
Specific References
| Doussis IA, Gatter KC, Mason DY: CD68 reactivity of non‑macrophage derived tumours in cytological specimens. J·Clin·Pathol. 1993·Apr; 46(4):334‑6. <·PMID:·7684403·> | Millan J, Cerny J, Horejsi V, Alonso MA: CD4 segregates into specific detergent‑resistant T‑cell membrane microdomains. Tissue·Antigens. 1999·Jan; 53(1):33‑40. <·PMID:·10082429·> | Singer II, Scott S, Kawka DW, Chin J, Daugherty BL, DeMartino JA, DiSalvo J, Gould SL, Lineberger JE, Malkowitz L, Miller MD, Mitnaul L, Siciliano SJ, Staruch MJ, Williams HR, Zweerink HJ, Springer MS: CCR5, CXCR4, and CD4 are clustered and closely apposed on microvilli of human macrophages and T cells.. J·Virol. 2001·Apr; 75(8):3779‑90. <·PMID:·11264367·> | Foti M, Phelouzat MA, Holm A, Rasmusson BJ, Carpentier JL: p56Lck anchors CD4 to distinct microdomains on microvilli. Proc·Natl·Acad·Sci·USA. 2002·Feb·19; 99(4):2008‑13. <·PMID:·11854499·> | Clapham PR, McKnight A: Cell surface receptors, virus entry and tropism of primate lentiviruses. . J·Gen·Virol. 2002·Aug; 83(8):1809‑29. <·PMID:·12124446·> | Brdicková N, Brdicka T, Angelisová P, Horváth O, Spicka J, Hilgert I, Paces J, Simeoni L, Kliche S, Merten C, Schraven B, Horejsí V: LIME: a new membrane Raft‑associated adaptor protein involved in CD4 and CD8 coreceptor signaling. J·Exp·Med. 2003·Nov·17; 198(10):1453‑62. <·PMID:·14610046·> | Bosze S, Caccamo N, Majer Z, Mezo G, Dieli F, Hudecz F: In vitro T‑cell immunogenicity of oligopeptides derived from the region 92‑110 of the 16‑kDa protein of Mycobacterium tuberculosis. Biopolymers. 2004; 76(6):467‑76. <·PMID:·15386261·>
Article successfully added.