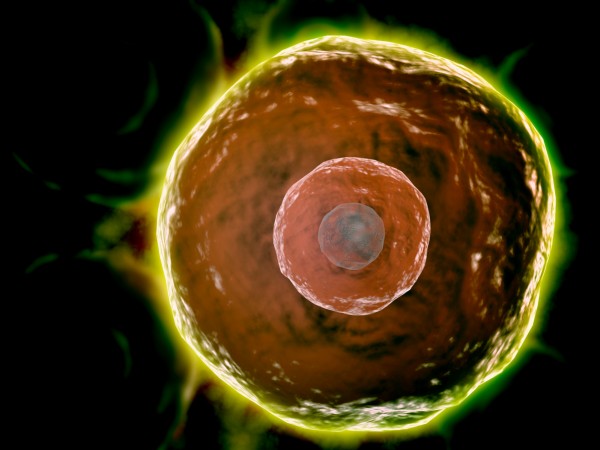 | | |
| --- | --- |
| Target Species: | Human |
| Antigen: | CD4 |
| Field of Interest: | Immunophenotyping |
| Clone: | MEM-241 |
| Regulatory Status: | RUO |
| Alternative Name: | Leu3a, T4 |
| Application: | Flow cytometry |
| Format/Fluorochrome: | Biotin |
| Species of Origin: | Mouse |
| Clonality: | monoclonal |
| Isotype: | IgG1 |
| Product number: | CY951579 |
For Research Use Only
HLDA Workshop HCDM (former HLDA VIII)—WS Code M241 Concentration Unit mg/mL...
more
CyFlow™ CD4 Biotin
| | |
| --- | --- |
| HLDA Workshop | HCDM (former HLDA VIII)—WS Code M241 |
| Concentration Unit | mg/mL |
| Concentration | 1 |
| Quantity | 0.1 mg |
| Immunogen | 2 N-terminal domains of human CD4 fused to human IgG1 Fc |
| Specifity | The mouse monoclonal antibody MEM-241 recognizes CD4 antigen, a 55 kDa transmebrane glycoprotein expressed on a subset of T lymphocytes (''helper'' T-cells) and also on monocytes, tissue macrophages and granulocytes. |
| Background Information | CD4 (T4) is a single chain transmembrane glycoprotein and belongs to immunoglobulin supergene family. In extracellular region there are 4 immunoglobulin-like domains (1 Ig-like V-type and 3 Ig-like C2-type). Transmembrane region forms 25 aa, cytoplasmic tail consists of 38 aa. Domains 1,2 and 4 are stabilized by disulfide bonds. The intracellular domain of CD4 is associated with p56Lck, a Src-like protein tyrosine kinase. It was described that CD4 segregates into specific detergent-resistant T-cell membrane microdomains. Extracellular ligands: MHC class II molecules (binds to CDR2-like region in CD4 domain 1); HIV envelope protein gp120 (binds to CDR2-like region in CD4 domain 1); IL-16 (binds to CD4 domain 3), Human seminal plasma glycoprotein gp17 (binds to CD4 domain 1), L-selectin . Intracellular ligands: p56LckCD4 is a co-receptor involved in immune response (co-receptor activity in binding to MHC class II molecules) and HIV infection (human immunodeficiency virus; CD4 is primary receptor for HIV-1 surface glycoprotein gp120). CD4 regulates T-cell activation, T/B-cell adhesion, T-cell diferentiation, T-cell selection and signal transduction. Defects in antigen presentation (MHC class II) cause dysfunction of CD4+ T-cells and their almost complete absence in patients blood, tissue and organs (SCID immunodeficiency). |
| Usage | The reagent is designed for indirect immunofluorescence analysis by Flow Cytometry. Suggested working usage is 0.7·µg/ml. Indicated dilution is recommended starting point for use of this product, but working concentrations should be validated by the investigator. |
| Storage Buffer | The reagent is provided in phosphate buffered saline (PBS) solution, pH ≈7.4, containing 0.1% (w/v) sodium azide. |
| Storage | Avoid prolonged exposure to light. Store in the dark at 2-8°C. Do not freeze. |
| Stability | Do not use after expiration date stamped on vial label. |
Specific References
| Millan J, Cerny J, Horejsi V, Alonso MA: CD4 segregates into specific detergent‑resistant T‑cell membrane microdomains. Tissue·Antigens. 1999·Jan; 53(1):33‑40. <·PMID:·10082429·> | Foti M, Phelouzat MA, Holm A, Rasmusson BJ, Carpentier JL: p56Lck anchors CD4 to distinct microdomains on microvilli. Proc·Natl·Acad·Sci·USA. 2002·Feb·19; 99(4):2008‑13. <·PMID:·11854499·> | Clapham PR, McKnight A: Cell surface receptors, virus entry and tropism of primate lentiviruses. . J·Gen·Virol. 2002·Aug; 83(8):1809‑29. <·PMID:·12124446·> | Brdicková N, Brdicka T, Angelisová P, Horváth O, Spicka J, Hilgert I, Paces J, Simeoni L, Kliche S, Merten C, Schraven B, Horejsí V: LIME: a new membrane Raft‑associated adaptor protein involved in CD4 and CD8 coreceptor signaling. J·Exp·Med. 2003·Nov·17; 198(10):1453‑62. <·PMID:·14610046·> | Zola H, Swart B, Banham A, Barry S, Beare A, Bensussan A, Boumsell L, D Buckley C, Buhring HJ, Clark G, Engel P, Fox D, Jin BQ, Macardle PJ, Malavasi F, Mason D, Stockinger H, Yang X: CD molecules 2006: human cell differentiation molecules. J·Immunol·Methods. 2007·Jan·30; 319(1‑2):1‑5. <·PMID:·17174972·> | Manasa J, Musabaike H, Masimirembwa C, Burke E, Luthy R, Mudzori J: Evaluation of the Partec flow cytometer against the BD FACSCalibur system for monitoring immune responses of human immunodeficiency virus‑infected patients in Zimbabwe. Clin·Vaccine·Immunol. 2007·Mar; 14(3):293‑8. <·PMID:·17267593·> | Anderson AE, Sayers BL, Haniffa MA, Swan DJ, Diboll J, Wang XN, Isaacs JD, Hilkens CM: Differential regulation of naïve and memory CD4+ T cells by alternatively activated dendritic cells. J·Leukoc·Biol. 2008·Jul; 84(1):124‑33. <·PMID:·18430785·> | Karlsson KR, Cowley S, Martinez FO, Shaw M, Minger SL, James W: Homogeneous monocytes and macrophages from human embryonic stem cells following coculture‑free differentiation in M‑CSF and IL‑3. Exp·Hematol. 2008·Sep; 36(9):1167‑75. <·PMID:·18550257·> | Hovden AO, Karlsen M, Jonsson R, Aarstad HJ, Appel S: Maturation of monocyte derived dendritic cells with OK432 boosts IL‑12p70 secretion and conveys strong T‑cell responses. BMC·Immunol. 2011·Jan·5; 12:2. <·PMID:·21208424·> | Kanderova V, Kuzilkova D, Stuchly J, Vaskova M, Brdicka T, Fiser K, Hrusak O, Lund‐Johansen F, Kalina T: High‐resolution antibody array analysis of childhood acute leukemia cells. Mol·Cell·Proteomics. 2016·Apr·1; 15(4):1246‐61. <·PMID:·26785729·>
Article successfully added.