CyFlow™ CD3 Low Endotoxin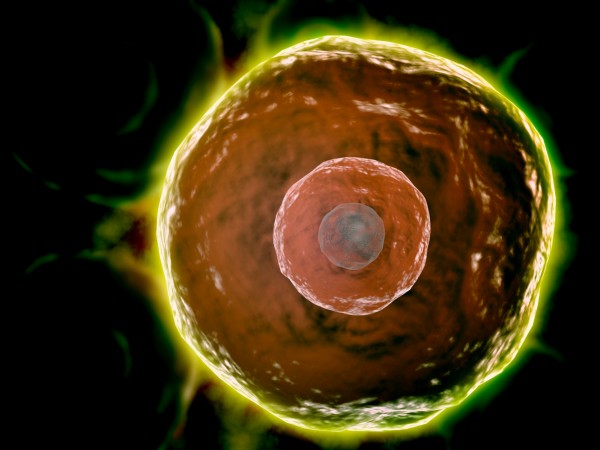 | | |
| --- | --- |
| Alternative Name: | Leu4, T3 |
| Antigen: | CD3 |
| Application: | Flow cytometry, Functional assays, Immunoprecipitation |
| Clonality: | monoclonal |
| Clone: | MEM-57 |
| Field of Interest: | Immunophenotyping |
| Format/Fluorochrome: | Low Endotoxin |
| Isotype: | IgG2a |
| Regulatory Status: | RUO |
| Source Species: | Mouse |
| Target Species: | Human |
| Product number: | AL617589 |
For Research Use Only
HLDA Workshop HLDA IV—WS Code T 96 Concentration Unit mg/mL Concentration 1...
more
CyFlow™ CD3 Low Endotoxin
| | |
| --- | --- |
| HLDA Workshop | HLDA IV—WS Code T 96 |
| Concentration Unit | mg/mL |
| Concentration | 1 |
| Quantity | 0.1 mg |
| Volume | 0.1 mL |
| Immunogen | Human thymocytes and T lymphocytes |
| Background Information | CD3 complex is crucial in transducing antigen-recognition signals into the cytoplasm of T cells and in regulating the cell surface expression of the TCR complex. T cell activation through the antigen receptor (TCR) involves the cytoplasmic tails of the CD3 subunits CD3γ, CD3 δ, CD3ε and CD3ζ. These CD3 subunits are structurally related members of the immunoglobulins superfamily encoded by closely linked genes on human chromosome 11. The CD3 components have long cytoplasmic tails that associate with cytoplasmic signal transduction molecules. This association is mediated at least in part by a double tyrosine-based motif present in a single copy in the CD3 subunits. CD3 may play a role in TCR-induced growth arrest, cell survival and proliferation. The CD3 antigen is present on 68-82% of normal peripheral blood lymphocytes, 65-85% of thymocytes and Purkinje cells in the cerebellum. It is never expressed on B or NK cells. Decreased percentages of T lymphocytes may be observed in some autoimmune diseases. |
| Storage Buffer | The reagent is provided in azide-free phosphate buffered saline (PBS) solution, pH ≈7.4; 0.2 µm filter sterilized. Endotoxin level is less than 0.01 EU/µg of the protein, as determined by the LAL test. |
| Storage | Avoid prolonged exposure to light. Store in the dark at 2-8°C. Do not freeze. |
| Stability | Do not use after expiration date stamped on vial label. |
Specific References
| McMichael AJ, Beverley PCL, Cobbold S, et al (Eds): Leucocyte Typing III, White Cell Differentiation Antigens. Oxford·University·Press,·Oxford. 1987; 1‑1050. <·NLM·ID:·8913266·> | Horejsí V, Angelisová P, Bazil V, Kristofová H, Stoyanov S, Stefanová I, Hausner P, Vosecký M, Hilgert I: Monoclonal antibodies against human leucocyte antigens (II); Antibodies against CD45 (T200), CD3 (T3), CD43, CD10 (CALLA), transferrin receptor (T9), a novel broadly expressed 18‑kDa antigen (MEM‑43) and a novel antigen of restricted expression (MEM‑74). Folia·Biol·(Praha). 1988; 34(1):23‑34. <·PMID:·2968928·> | Knapp W, Dorken B, Gilks W, Rieber EP, Schmidt RE, Stein H, von dem Borne AEGK (Eds): Leucocyte Typing IV. Oxford·University·Press,·Oxford. 1989; 1‑1820. <·NLM·ID:·8914679·> | Soucek J, Chudomel V, Hrubá A, Lindnerová G: Induction of NK and LAK activities in human lymphocyte culture by a cytosol fraction from leukemic myeloblasts and by monoclonal antibody CD 3. Neoplasma. 1991; 38(1):33‑41. <·PMID:·2011208·> | Hilgert I, Franĕk F, Stefanová I, Kaslík J, Jirka J, Kristofová H, Rossmann P, Soucek J, Horejsi V: Therapeutic in vivo use of the A1‑CD3 monoclonal antibody. Transplantation. 1993; 55:435. <·PMID:·8434399·> | Soucek J, Hilgert I, Budová I, Lindnerová G: Augmentation of NK cell activity and proliferation in cultured lymphocytes of leukemic patients by monoclonal antibodies CD3 and interleukin‑2. Neoplasma. 1994; 41(2):75‑81. <·PMID:·8208318·> | Dave VP, Cao Z, Browne C, Alarcon B, Fernandez-Miguel G, Lafaille J, de la Hera A, Tonegawa S, Kappes DJ: CD3 delta deficiency arrests development of the alpha beta but not the gamma delta T cell lineage. EMBO·J. 1997·Mar·17; 16(6):1360‑70. <·PMID:·9135151·> | Panyi G, Bagdány M, Bodnár A, Vámosi G, Szentesi G, Jenei A, Mátyus L, Varga S, Waldmann TA, Gáspar R, Damjanovich S: Colocalization and nonrandom distribution of Kv1.3 potassium channels and CD3 molecules in the plasma membrane of human T lymphocytes. Proc·Natl·Acad·Sci·USA. 2003·Mar·4; 100(5):2592‑7. <·PMID:·12604782·> | Brdicková N, Brdicka T, Angelisová P, Horváth O, Spicka J, Hilgert I, Paces J, Simeoni L, Kliche S, Merten C, Schraven B, Horejsí V: LIME: a new membrane Raft‑associated adaptor protein involved in CD4 and CD8 coreceptor signaling. J·Exp·Med. 2003·Nov·17; 198(10):1453‑62. <·PMID:·14610046·> | Huang Y, Wange RL: T cell receptor signaling: beyond complex complexes. J·Biol·Chem. 2004·Jul·9; 279(28):28827‑3. <·PMID:·15084594·> | Kuhns MS, Davis MM, Garcia KC: Deconstructing the form and function of the TCR/CD3 complex. Immunity. 2006·Feb; 24(2):133‑9. <·PMID:·16473826·> | Alarcón B, Swamy M, van Santen HM, Schamel WW: T‑cell antigen‑receptor stoichiometry: pre‑clustering for sensitivity. EMBO·Rep. 2006·May; 7(5):490‑5. <·PMID:·16670682·> | Drbal K, Moertelmaier M, Holzhauser C, Muhammad A, Fuertbauer E, Howorka S, Hinterberger M, Stockinger H, Schütz GJ: Single‑molecule microscopy reveals heterogeneous dynamics of lipid raft components upon TCR engagement. Int·Immunol. 2007·May; 19(5):675‑84. <·PMID:·17446208·> | Kanderova V, Kuzilkova D, Stuchly J, Vaskova M, Brdicka T, Fiser K, Hrusak O, Lund‐Johansen F, Kalina T: High‐resolution antibody array analysis of childhood acute leukemia cells. Mol·Cell·Proteomics. 2016·Apr·1; 15(4):1246‐61. <·PMID:·26785729·>
Article successfully added.